About Earth View LLC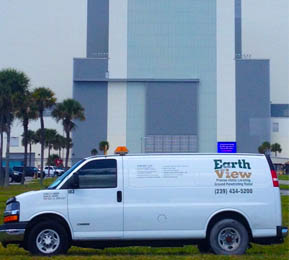 Earth View, LLC was founded in Naples, Florida in 2004. Upon moving to Florida from Virginia, we saw a need for private utility locating as Southwest Florida began to expand and become more developed. After the completion of developments, we saw an opportunity to utilize our expertise in the locating industry. The need for locating utilities prior to reconstruction became essential as the city continued to expand. Although, based in Naples, Earth View currently operates throughout the state. We are seeking to open offices and add complimentary services to our existing business allowing us to expand in the field of utility locating. To provide our clients with accurate and reliable underground utility information and reduce potential design and construction conflicts. This allows for a simplified and stress-free construction process, so that customers can focus on their core business.

Architects
Airports
Commercial Property Managers
Condo Associations
Electricians
Engineers
General Contractors
Golf Courses
Government Agencies
Hospitals
Irrigation Contractors
Plumbers
Residential Property Managers
Schools/Colleges
Surveyors
Underground Contractors
The personal health and safety of each employee and associate of Earth View, LLC is of primary importance in all phases of operation and administration. The Earth View team follows strict safety precautions outlined by OSHA when performing excavations to prevent potential injuries while on the job.

Our team is dedicated to reliable and quality customer care. With extensive knowledge in the field of utility locating, our top priorities are accuracy and honesty, by thoroughly paying attention to detail. Earth View upholds these standards through careful precision and reporting.